RV Recovers

Premier Products
manufactures
replacement OEM seat covers
for the driver and passenger front seats for Mercedes Sprinter, Mercedes Metris, Ford Transit, Chrysler Promaster, and many other chassis'.
Our
OEM driver and passenger front recovers
are produced to match the fabric and sew style of the furniture in the back of your RV. In addition to upgrading the look of your factory front seats, we incorporate a laminated foam onto the back of the covers for added comfort.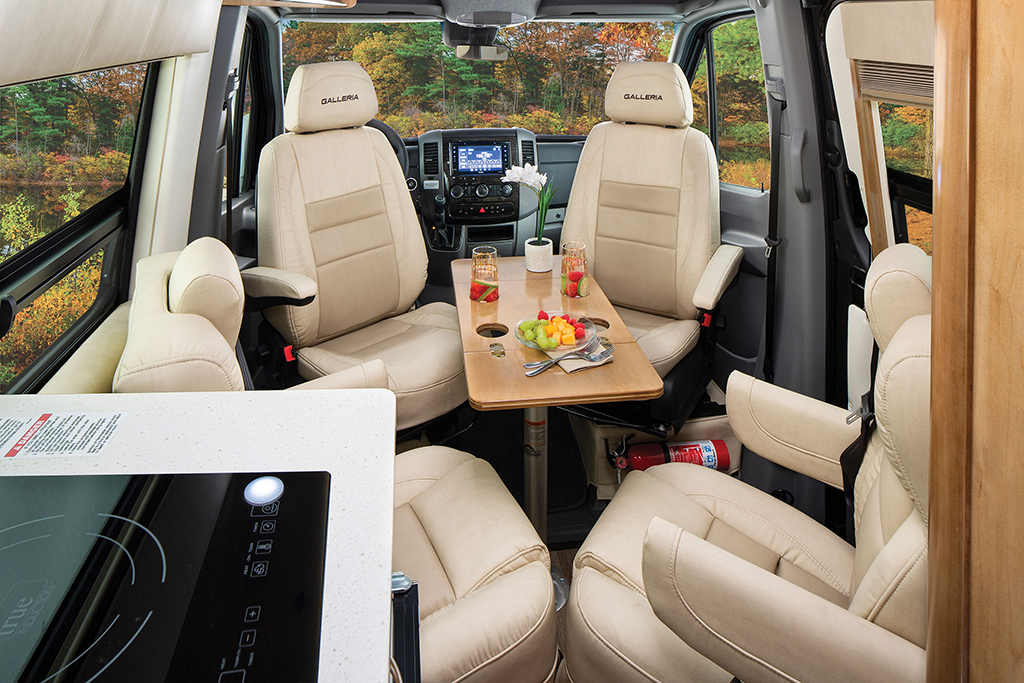 SAFETY IS OUR TOP PRIORITY!
Premier Products has invested heavily into the safety of your customers and ours. All of the recover models that we produce, including specifically those that contain factory airbags in the seats, have been engineered and designed to be within specifications of the OEM's factory covers. Each of these models has gone through air bag deployment testing to validate the accuracy of our cover's air bag seam should a deployment occur. In addition, we utilize OEM thread on the air bag seams, which is then sewn with a DocUSew machine that time and date stamps every stitch that comes out of this machine for complete traceability.